When it costs 250k to buy a photocopier
By:
ParkWood Document Solutions
On:
30/06/2011
At:
14:04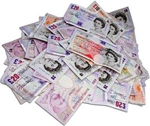 Original Article:
News | Published in The TES on 2 April, 2010 | By: Richard Vaughan
Schools procurement blunders laid bare
Claire Dicks, assistant director of the educational procurement centre at the Department for Children, Schools and Families, said schools are getting tied into rolling contracts with companies that can end up spiralling out of control.
The news is likely to turn faces red within the Department particularly that of Schools Secretary Ed Balls, (was at the time but now Shadow Chancellor) who has called on schools, colleges and children's centres to make savings of 650 million in their procurement budgets.
Speaking at a Local Government Chronicle conference on value for money last week, Ms Dicks said schools can become tied into leased contracts that can last up to 10 years.
"There have been cases where schools get caught in rollover leases - one school we dealt with was spending 250,000 on three multi-functional devices (photocopiers)," she said. "People should be wary of rollover leases because huge costs can be incurred."
"It can happen when school business managers change jobs and the knowledge is not transferred to the new person taking up the role. That person basically re-signs a contract, so they end up putting interest on interest. They can end up paying for five or 10 years and cannot get the costs to come down because the interest is so high."
In September last 2009, a leaked report by former WH Smith chief executive Richard Handover laid bare the full extent of money being wasted in schools.
Mr Balls had commissioned the report to pinpoint areas where schools could save money, but was forced to distance himself from the findings after the BBC said schools were wasting millions.
The Handover report said one primary school had spent 50,000 on installing three toilets - five times the proposed sum - while another school spent 30,000 on a photocopier.
It led to Mr Handover claiming that headteachers had "no concept of the value of money".
Mick Brookes, general secretary of heads' union the NAHT, said his union was "very concerned" about the growing responsibilities that heads are now expected to take on.
"This just shows that we need to get school business directors and school business managers in place to take away from heads these types of tasks," he said. "This is not what heads should be doing. What they should be doing is leading teaching and learning. They are not businessmen."
Our Thoughts Here At ParkWood
All that glitters may not be Gold!
If a salesman tells you that a deal "is too good to be true" and that you would be a fool to miss out then shouldn't you take great care over your decisions? Very rarely is it a good decision to terminate a Finance Lease early. If the machine is wrong for your requirements and/or you are unhappy with your current supplier then there may be a case for changing however; certainly don't change early just because your current supplier wants you to. That is definitely going to cost you money and put more unjustified profit in their pockets! Profit is good for everyone; all companies need to make it BUT honesty, ethics and excellent customer service are a paramount pre-requisite for our industry.
Talk to an Independent who will tell you the situation "warts and all"!
Our advice is based on you getting the right information, the right equipment and support, all at the right price. We don't need to tie you in to long service contracts, if we are good you will stay with us. If we are not then you are free to move your business elsewhere.
Time to move to a PROFESSIONAL and INDEPENDENT company who put the client FIRST!