Data Security Risk For All Digital Copier Users
By:
ParkWood Document Solutions
On:
20/04/2010
At:
09:00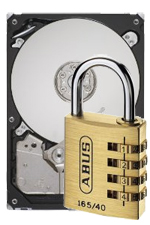 Following a recent investigation from CBS news which found that many copiers are sold into the second hand market with hard drives full of confidential or sensitive personal data still in them, Sharp has a solution which will avoid the new high level fines which could be imposed by the UK's ICO.
The investigation found hard drives within MFP's (Multi-function Printers and Copier) containing sensitive and personal data. The machines in question were selling for only a few hundred dollars and often headed overseas to unknown customers, all within a few days of being removed from their original installation. With fines from the UK ICO potentially heading up to the 500,000 mark this is one liability UK companies could do without. Yet most MFP users do not know that MFP's store images on their Hard drives. A Sharp USA survey in 2008 found that 60% of customers are unaware of this feature of their office digital copier.
Sharp was one of the first companies in this area and continues to provide market leading data erasure and data privacy (encryption) facilities on their MFP's. The Common Criteria certified security add-on for Sharp Machines is typically less than 5% of the RRP of the machine.
"Our Data Security Kit (DSK) can ensure that Copying and Scanning actions are automatically and securely erased as soon as the job has completed" said Chris Hale, Sharp UK's Document Solutions Product Marketing Manager. "We have been advising customers that fitting the DSK is becoming an essential option for many businesses".
Watch the CBS News video:here
If you have any questions or concerns about the issues raised here then please contact us