Scanning Services. . . . . .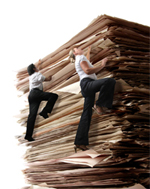 With the introduction of an Archive Scanning Bureau to our Romsey office, ParkWood Document Solutions can now take away all of the "headaches" of scanning from your staff members & offer the right solution for your business. Paper is a degradable & unreliable media which has very poor durability in the office environment so why not have all of your valuable documents easily accessible via your computer system?
Do you have boxes of records stored in a cupboard warehouse or taking up valuable office space?
Have you already instigated an Electronic Document Management (EDM) system & require your archived documents to accessible?

Print Audit. . . . . .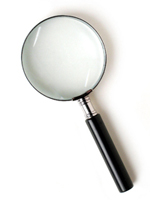 What are your company's printing costs? Is this a question you could answer? Document production accounts for 3-5% of company revenue & 2/3rds of businesses underestimate their document & printer costs by up to 50%!
With a Print Audit from ParkWood Document Solutions you can establish a comprehensive print strategy & highlight expensive printing equipment. What's more this service is absolutely FREE to businesses in the Romsey area & there are no obligations once you have the findings. We are 100% honest & if your business is printing in the most efficient manner we'll tell you. However, If ParkWood can make you savings on your current internal printing & photocopying expenditure we'll make the recommendations to do so with the appropriate hardware or software